BLEU BLANC BOUGE Bursaries
in collaboration with the Grand défi Pierre Lavoie
Would you like to put our six-lesson plan into practice and teach your students the basics of skating, but do not curently have access to all the equipment, human ressources, and transportation to do so?
To support the integration of its skate initiation program in various communities and to encourage physical activity among vulnerable youth across the province, the Montreal Canadiens Children's Foundation provides financial support to schools and organizations who that plan on using the BLEU BLANC BOUGE Skills portal this winter. This program is made possible thanks to the commitment of the Canadiens cycling teams who took part in the 1000 km cycling event of the Grand Défi Pierre Lavoie.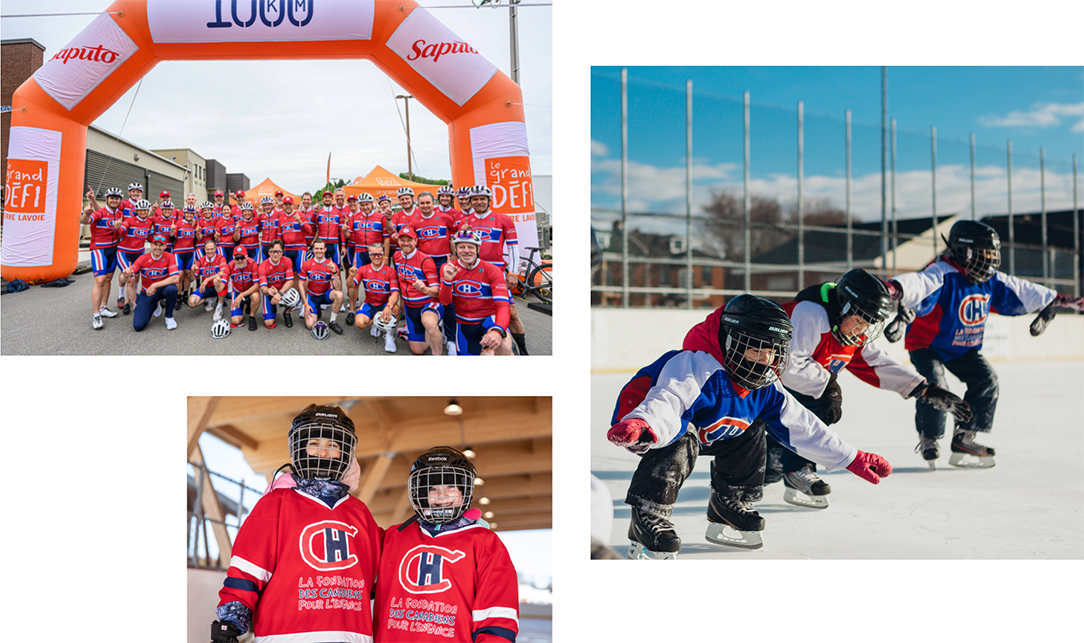 Teachers and educators who will submit their request by November 7, 2022 by completing the following form may receive up to $4,000, which can be used primarily to purchase skates and helmets in sufficient quantities so that children can discover this sport safely. A portion of the amount granted may also be used to cover costs associated to transportation to the rink and the hiring of staff to conduce these activities.
Schools and organizations must ensure that they gather all the necessary information before presenting their project to the Foundation, which in turn will determine if it meets all requirements under its mandate and mission statement.
Eligibility criteria
To be eligible, the project presented must :
Encourage and support a healthy lifestyle through physical activity;

Act preventively with disadvantaged youth aged 4 to 17;

Have a direct impact on a significant number of children in the community;

Be submitted by :

A public school in Quebec with a socio-economic index or low-income cut-off of 7, 8, 9 or 10;
A non-profit, private and registered organization offering services and activities to youth  in the province of Quebec.
If your request meets all of our eligibility criteria and your application is selected, you will receive a check for $4,000 at the address entered in the previous form during the month of December 2022.